Description
Plague Doctor Hat
Handcrafted leather plague doctor hat. All genuine leather, durable, carefully crafted, hand stitched and riveted. Steel wire inside the brim will hold it in place or allow you to mold it as you wish.
Top shelf leather was used to create this hat and extended experience in leather working along with quality craftsmanship guarantee an unique product that will last for a long time in great condition weather the item is used or displayed.
Hats were essential for plague doctors, because they indicated their profession.
Please select your size following the following chart: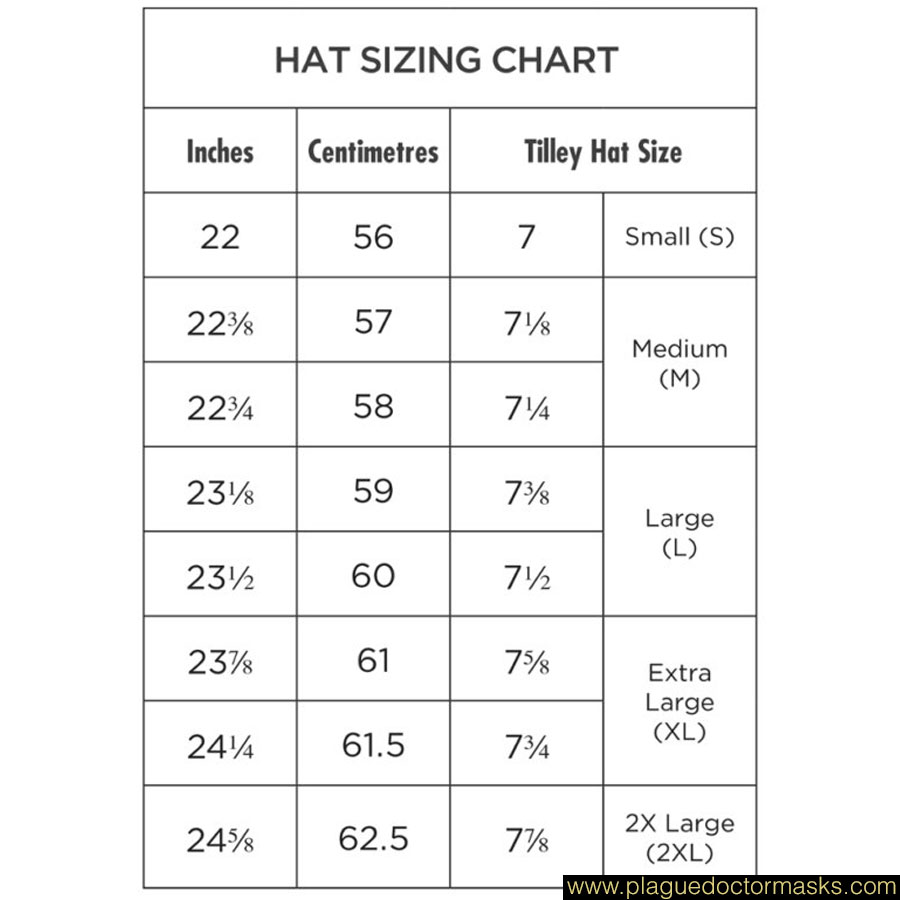 Note: Other sizes can be done by request.
Plague doctor mask not included, but available separately.